WhatsApp has featuring new technology with its beta version that you will able to Pin any chat on your WhatsApp application.Pining chat on WhatsApp allow you every pin chat on top of your chat results,which will reduce time for opening your favorite person's chat on WhatsApp.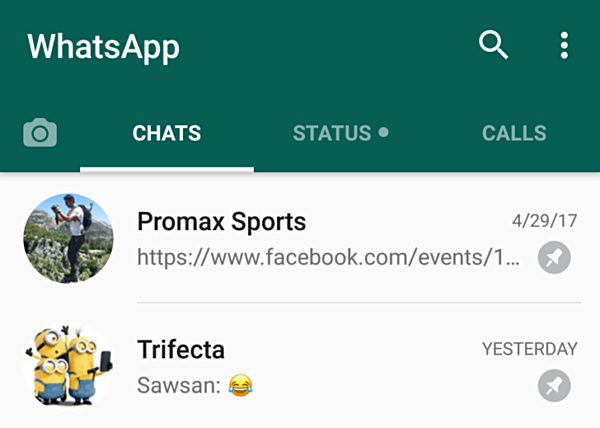 You can Pin maximum 3 chats and this is available only on Beta Version of WhatsApp.
Stay Tuned For More Latest Updates Regarding Your Daily Life Electronic Apps and Devices.