Lenovo has announced first standalone Mirage Solo Daydream VR headset back in January at CES 2018. It is the world's first VR box which doesn't require any smartphone to use. It has its own hardware with LCD display which has 75Hz of refresh rate. Now, it is available for Pre-Order at B&H at $399.99. It is expected to release for sell on 11th May via, Ubergizmo.
Coming to its specs, it is powered by Qualcomm's Snapdragon 845 processor with 4GB RAM and 64GB internal storage which is expandable up to 256GB with the external MicroSD card. It features a 5.5-inch display (2560 x 1440) which has 75Hz refresh rate. It can survive up to 7 hours with continuous use.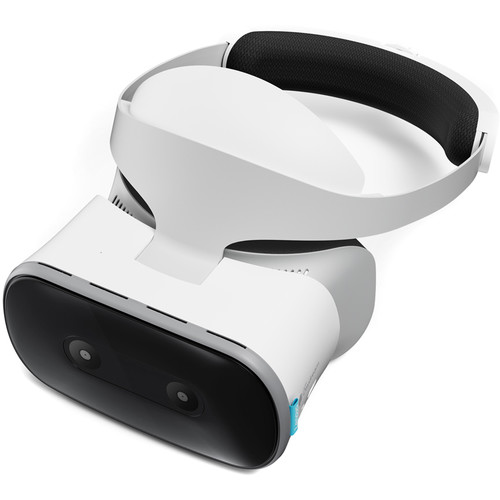 It is featured with "World Sense" technology which allows user to walk in digital places with Google Map. Yesterday Google has announced that it's opening Google Maps to game developers who want to use its data to build location-based games similar to Pokémon Go. This is the same technology user can feel and use with this standalone VR box.
[irp]